Get Notification for new funny video uploads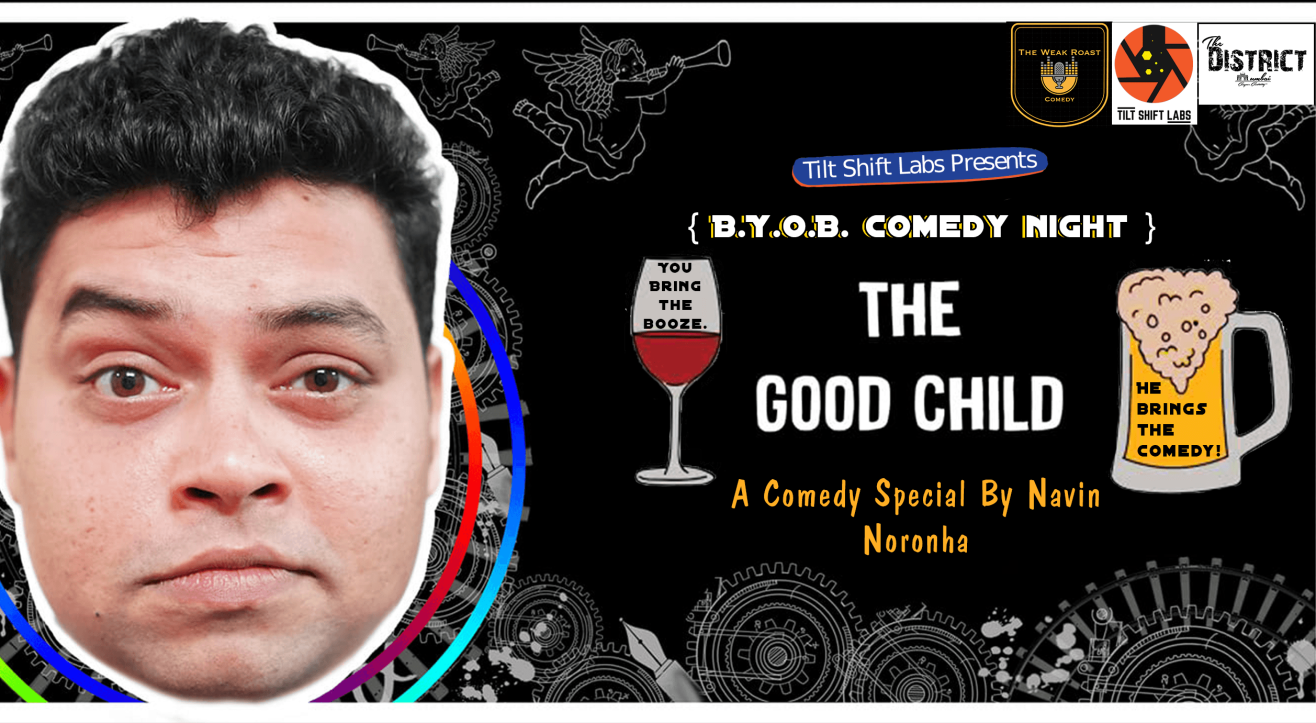 The Good Child (BYOB Comedy Night) - A Comedy Special By Navin Noronha
---
29 Mar 2019
The District - Bungalow No. 96, Mumbai
200+
You Bring The Booze, He Brings The Comedy!
He's chubby, he's funny, and he's gay! But he's still a good child that way. 
Caught in a constant limbo between emotionally vacant and sentimentally charged, Navin Noronha comes armed with a bachelor's degree in not following through with his life goals. But this comedy show is the one thing that has stuck around and has been in the making for the past four years. It's all coming together now, or rather it's all coming out now.
FUN GAME DURING SHOW: Everytime Navin's jokes/punchlines do not land, he shall take a shot of alcohol! Come watch him get drunk in front of your very eyes! This part of the show is unique to this iteration of 'The Good Child'.
About the Artist:
Born and raised in suburban Mumbai, Navin Noronha was touted as the ideal kid. But everything went sideways, or so his mom believes when he got into comedy after tanking miserably for six months. Since then, he has been owning up to his identity as an Indian queer male to construct two shows called 'Homo's Odyssey' alongside comedian Nick Pillow and 'The Good Child', his solo stand-up show. 
Along with stand-up, Navin also does improv, writes for major publications and hosts his own podcast, Keeping it Queer, which focuses on lives of the Indian LGBTQIA population. He was on TV in 2017 as a part of Queens of Comedy on TLC and NBA Hangout on Sony Six.