Get Notification for new funny video uploads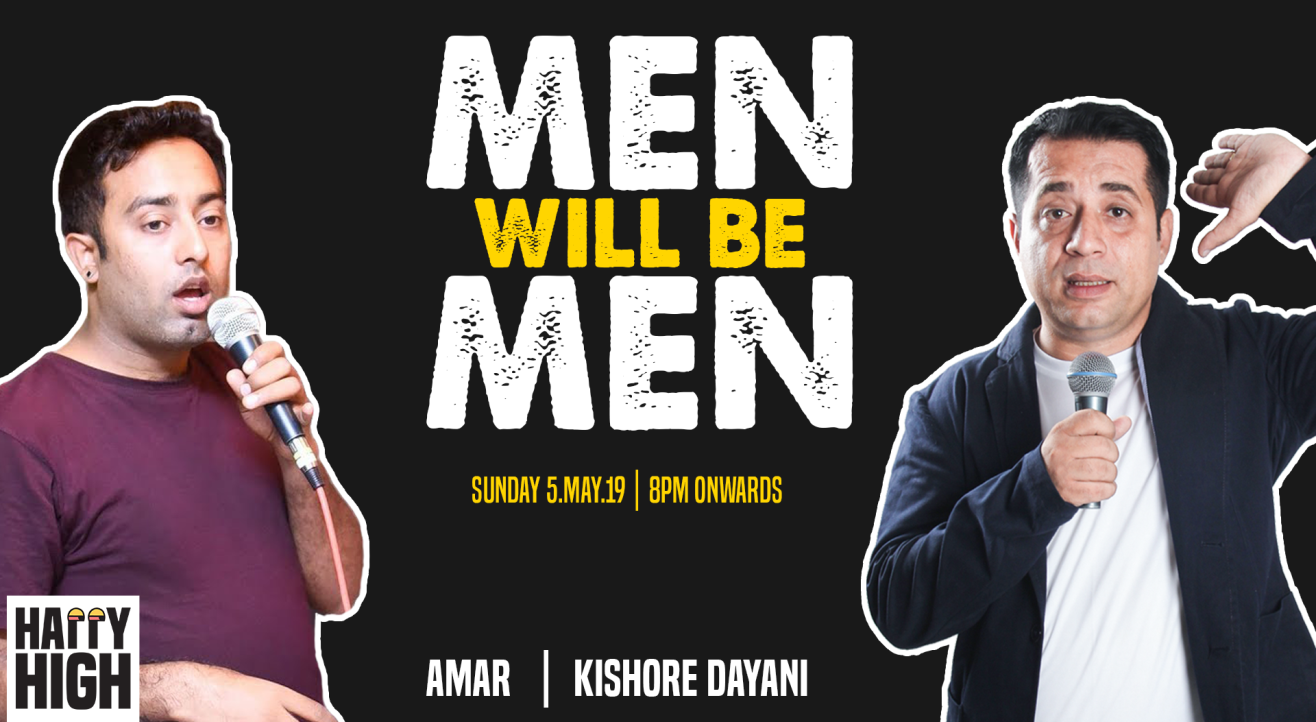 Men Will Be Men Ft Kishore Dayani & Amar S
---
5 May 2019
Happy High, Noida
499+
Men will be Men is a show about - well everything that comes under a man's hat. This show isnt about praising men, neither about praising women ( who to dil me hai, hamesha ), also not chauvinism, also not feminism, also not queerism.
This show is about how men think about various things starting from booze, women, joints, politics, Bollywood and a lots more. How every topic leads to one direction. How every discussion bring out a different character in a man. This show is a case study on journey of boys being Men …and how the now very famous phrase comes thru - Men will be Men.
Watch this for unending humor, some scathing satire and some biting sarcasm.
And also – pyaaar ki raah par chalna seekh.