Get Notification for new funny video uploads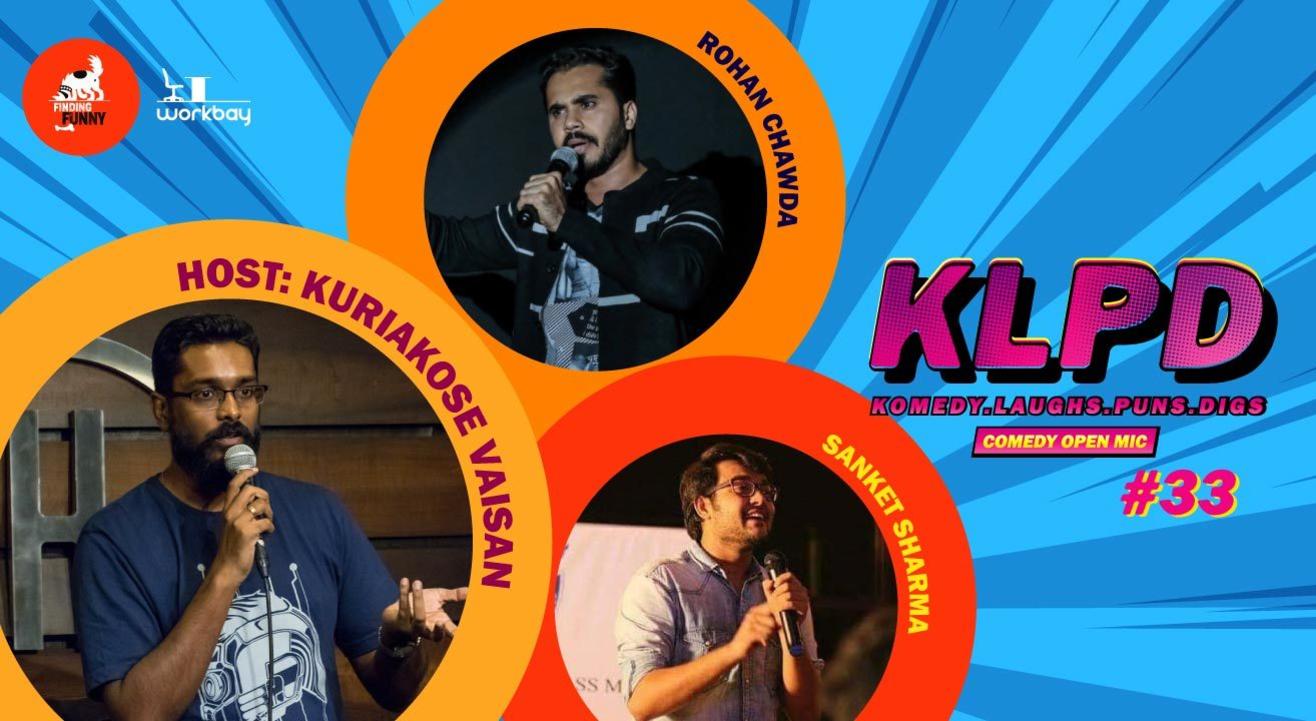 KLPD - Komedy, Laughs, Puns, Digs #33
---
16 Mar 2019
Workbay Co-Working Space, Mumbai
200+
Stand-up Comedy Open Mic with Kuriakose Vaisian, featuring acts by Sanket Sharma and Rohan Chawda.
A line-up of new stand-up comics with a few old ones too, trying out both new and old jokes, all to make you laugh till your sides hurt. 
Your Host:
Kuriakose Vaisian
Kuriakose Saju works in comics by day and pretends to be a comic by night. He has been happily married for four years now, his wife not so much. Now that he's been embarrassing himself in front of strangers every night for the past two years, there's no saying for how much longer she's going to be sticking around. At least that will give him more content to write jokes about. 
If he only he was that talented.
Featuring performances by
Sanket Sharma
Sanket Sharma is a musical comedian, or at least he's trying to be one. By 'one' he means that he clubs half musical talent and half comedic to make it appear like it's one full talent. 
Rohan Chawda
Rohan is a comedian by evening and a diamond jewellery designer by day, with a split-personality disorder which exists throughout the day. 
He started doing comedy in Dubai and performed in several shows in restaurants, bar and studios. Eventually, thanks to his angry rant-styled sarcastic jokes, he got his work visa cancelled for a year and that's how he ended up in Mumbai.
His perspectives routinely turn every topic into a controversial friend and family discussion, putting people in an existential crisis about whether or not they actually have any friends or family. Now he has fewer friends and more complaints, which is just as well, given his dependence on frustration to fuel his creativity.
Also worthy of an honourable mention is his favourite activity - The Blame Game.