Get Notification for new funny video uploads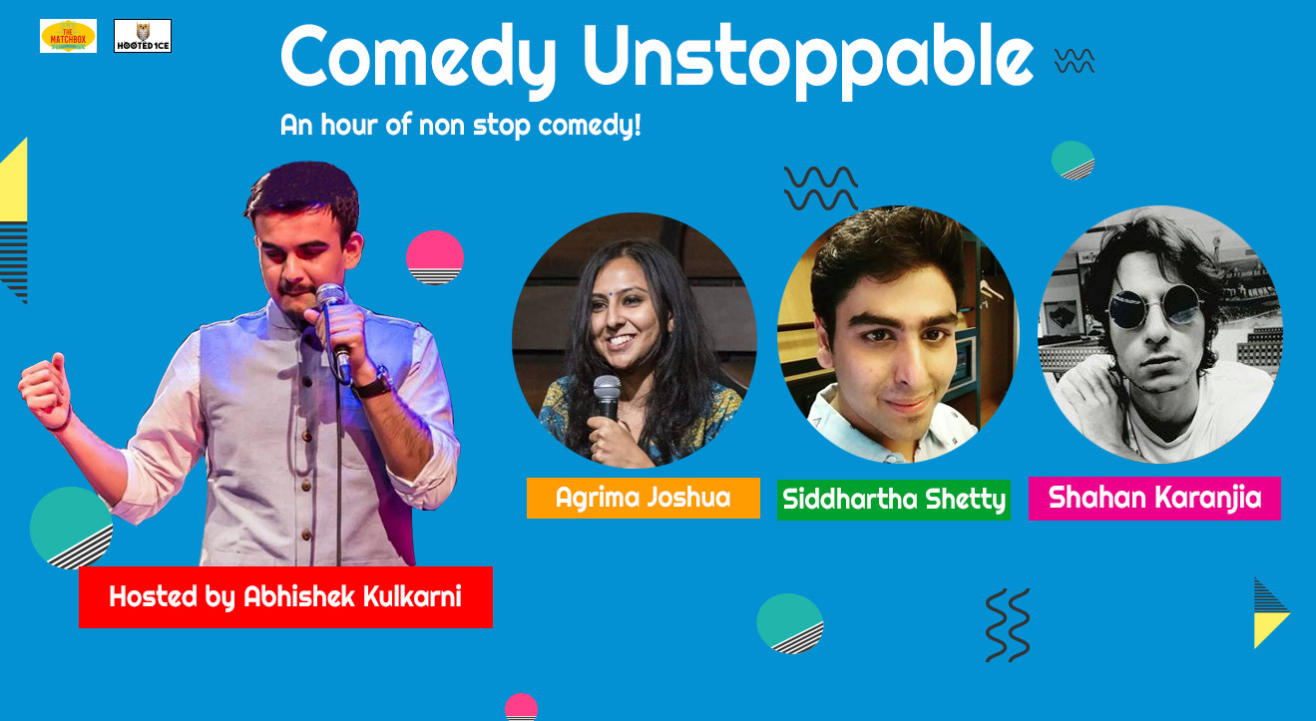 Comedy Unstoppable – An Hour of non stop comedy.
---
17 Mar 2019
The Matchbox Cowork, Mumbai
250+
Hooted1ce is going to Andheri for the
comedy lovers again with its one hour
plus curated comedy show. There will be
fun with some old and new jokes with
the freshness of powerful comedy by the
very talented and amazing gang of
comedians. The show will have featured
artists –
Agrima Joshua
Shahan Karanjia
Siddhartha Shetty
Your host for the evening will be
Abhishek Kulkarni!