Get Notification for new funny video uploads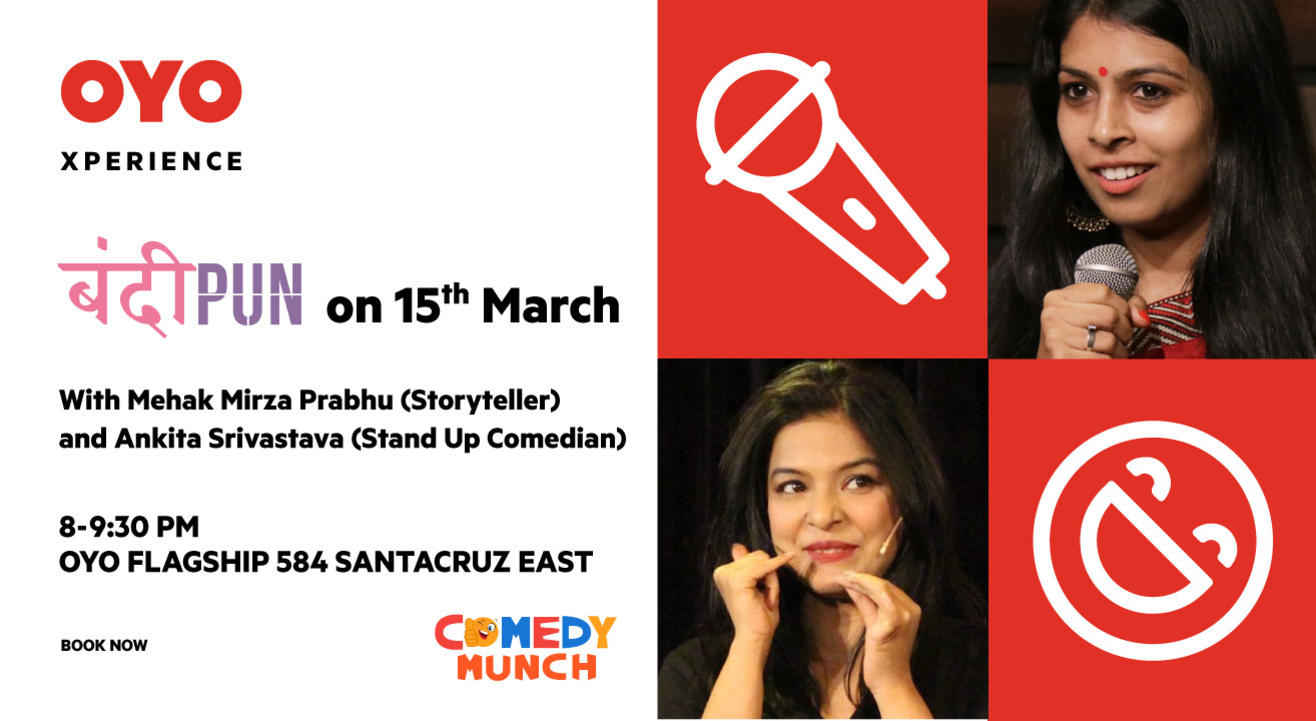 BandiPUN by OYO Xperience
---
15 Mar 2019
OYO Flagship 584 Santacruz East, Mumbai
399+
OYO Xperience and Comedy Munch presents to you 'Bandipun', with Mehak Mirza Prabhu and Ankita Srivastava, an evening that shall begin with storytelling where Mehak Mirza Prabhu shall take you through a journey of various emotions with her original fictional stories, bringing various characters alive through her theatre skills and voice modulations.
Followed by a rib tickling performance by our very own Ankita Shrivastava
These women have individually performed live at several venues across India and this one is going to be a first ever collaboration of its kind.
So brace yourselves to witness this unique combination of Storytelling and Comedy!
Catch Mehak Mirza Prabhu and Ankita Srivastava LIVE at OYO Flagship, Santacruz east, 8 pm onwards